Heather Bates RN, MSN, FNP-BC, LMT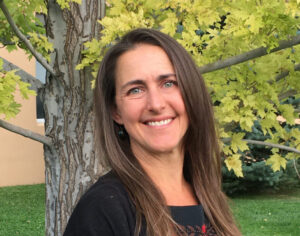 Heather began her career in healthcare in 1998, when she received her Bachelor's of Science in Nursing at Bloomsburg University in Pennsylvania. After exploring many different specialties from pediatrics to surgery and critical care, she realized there was more to health and medicine than what her current experience was providing.
In 2003, life took an unexpected turn and she ended up in Boulder, Colorado to obtain a certification in massage therapy at the Boulder College of Massage Therapy. It was there that she was introduced to, and fully embodied, nutrition, wellness, preventative medicine and the mind/body connection. This changed everything for her and she no longer viewed health and illness in one dimension. Her
eyes had now been opened to the concepts of addressing root cause of "dis-ease" and the power of prevention.
As she continued moving forward in her career, finding ways to balance both her love of nursing and massage therapy, she was introduced to the specialty of integrative medicine. The desire to pursue this new specialty, as well as gain more autonomy in her career, led her to a Master's of Science in Nursing in 2015 from the University of New Mexico. As a family medicine nurse practitioner, Heather has developed a holistic approach to her practice with a strong belief in the importance of listening to the body to determine the root cause of illness and practicing prevention through lifestyle choices.
This belief system became particularly important when Heather was diagnosed with breast cancer in 2019. Through the use of various integrative medicine modalities including nutrition, meditation, and herbal medicine in combination with allopathic treatment she was successful in treating her cancer. To this day, she considers cancer her gift and the pivotal moment that she decided to pursue training in functional medicine to bring it more fully into her medical practice.
In March 2021, Heather received her certificate as a functional medicine health coach and she is now currently studying to receive her certification as a functional medicine nurse practitioner at the School of Applied Functional Medicine. As a cancer survivor, she believes whole heartedly in acknowledging the relationship of our body as our ally and bringing to light the many wholistic options available to those facing a cancer diagnosis.
In her spare time, Heather loves to be in the garden, the kitchen or out on the trail hiking, running, or skiing with her dog Osita and partner Jeff.
Take The First Step Towards Optimal Health
Wondering if Healthy Connections is right for you? Our Practice Administrator is happy to answer your questions!