Membership Plan
Insurance Coverage With Personalized, Quality Care
At Healthy Connections, we don't just help manage chronic diseases and symptoms. After all, optimal health is not merely the absence of disease. It is also the achievement (and maintenance) of your highest potential of health. As a functional medicine clinic, we take the next step beyond mere disease management and into achieving maximum health and vitality. Our broad service offerings allow us to use all the tools of functional medicine to meet your unique needs.
In order to continue providing high-quality care, we are launching a new payment model to replace our original Direct Primary Care (DPC) model. With this model, our patients will enjoy transparency and predictability of costs across all of our service offerings, with the benefit of insurance coverage.
Hybrid Membership Plan Features:
➤ Monthly membership using a value-based reimbursement model
➤ Minimum three-month membership duration to ensure quality, comprehensive care
➤ Now accepting insurance! In-network health insurance plans will now be billed for all office visits (whether in-person or virtual). Co-pays apply. Billing insurance does not guarantee coverage. Extent of coverage for services is variable across plans. Our office will verify your insurance benefits prior to your initial visit.
➤ Dr. Jeff and Heather Bates can continue as a primary care provider for those who choose. They also provide functional medicine care to address specific health concerns as a Functional Specialist.
➤ Membership includes many non-covered services such as health coaching, nutrition services, lifestyle programs, Functional Medicine education and expertise.
➤ In-network membership options are either:
Short Term Functional Medicine Memberships – we care for your specific "functional" concerns through to resolution and your satisfaction
Primary Care Memberships – which include both functional and traditional medicine from the same provider and care team.  Talk with our team to understand which plan is best for your unique situation.
Prices and Discounts:
• One-time registration fee of $99 (waived for current or past clients)
• Membership cost of $110/month, paid via our secure online membership portal, Hint Health
• 10% discount when purchasing a year in advance
• 10% discount for family members and spouse/partner (Minimum age for care at our clinic is 17 years old; we can refer you to our functional colleagues in Portland for children under 17)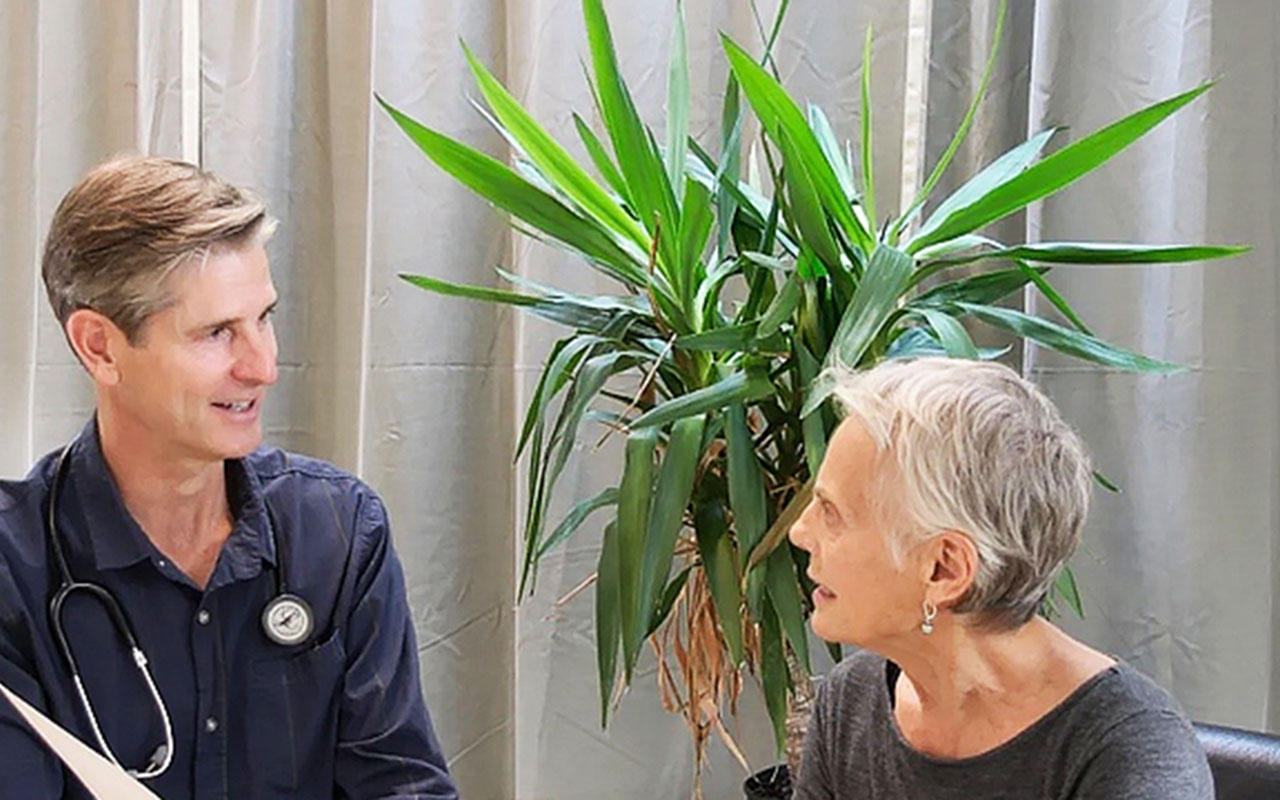 Services Included:
Internal Medicine with Dr Jeff
Family Medicine with Heather Bates, FNP
Functional Medicine with both providers
Health and Wellness Coaching with Heather Nielsen, LPC
Functional Nutrition Counseling with Kirsten Chesney, MS
Provider available after hours via text/phone
Discounts on recommended nutritional supplements and medical foods
Register:
Call our clinic and speak with Heather Nielsen or Isa Sanchez to sign up today!
Which health insurance do you take?
As of October 1, 2022, we are in network with: 
Aetna
Cigna
Humana
MODA (NOT Beacon Network) 
Pacific Source Commercial and Marketplace plans (NOT OHP) 
United Health Care
First Choice Health Network
Regence/Blue Cross Blue Shield
Providence (NOT Connect plan; Choice plans require a referral from your medical home) 
Medicare (including Moda and Providence Medicare Advantage plans)
What if my insurance won't cover a service or I'm not insured?
You are still welcome to become a patient at our clinic! Without insurance or insurance coverage, you can still enjoy our benefits and services. You have two options – one for OON  (Out of Network) Primary Care. The other for Fee for Service Functional Care (pay as you go). This is only available for specific functional care concerns and has limitations in services provided.
See an overview of our Out of Network Care Options here.
You will need to pay at the time of visit. The cost of our clinical care is:
$375/hour for MD visit
$350/hour for NP visit
$120/hour for health coaching, counseling and nutrition visits
$120 for Genomics consultation
$25 for each use of the In Body 570
Is there a membership contract?
No, there is no binding contract but we do require a minimum membership duration of 3 months.
What if I want to cancel my membership? Would I get a refund?
We appreciate there may be reasons you'd want or need to cancel your membership. You may cancel at any time but we kindly ask that you provide 30 days' written notice prior to canceling.
Refunds are not available for the remaining days in a paid month. However, if you have paid more than one month in advance, refunds will be prorated for any unused months. Registration fees are non-refundable.
How does monthly payment work?
The registration fee ($99) is due upon enrolling in our membership plan through Hint Health. Your first month's cost ($110) will be automatically charged to your credit card or band account on the day of your first appointment as a new member. Subsequent monthly charges will occur on the same day of the month as your initial appointment. Hint Health sets the monthly dues to auto-pay.
Additionally, we bill insurance for all office visits (whether in-person or virtual). Any co-pays or deductibles are paid on the day of service.
You will be billed for whatever your insurance does not cover.
How can a membership model and insurance billing work together?
The monthly fee for our membership plan covers the additional services that are above and beyond what most insurance plans cover. This allows us to continue offering our wide variety of services without being limited by insurance reimbursement. The monthly fee does not alter your insurance coverage and we do not charge additional fees for covered services. Like other medical providers, we provide and bill for covered services as dictated in our contract with insurance companies.